CSIR-CSMCRI JRF & PA Vacancy - MSc Chemistry Candidates Apply CSIR-CSMCRI Chemistry job opening. Chemistry job opening 2021. Csmcri announces job vacancy for junior research...
NIPER JEE 2021 – NIPER Joint Entrance Examination for MSc & PhD The official notification for the NIPER Joint Entrance Examination 2021 for Masters &...
CSIR NET Chemical Science Syllabus 2021 Complete Details  Council of Scientific & Industrial Research-National Eligibility Test or CSIR NET is a national level examination conducted across...
CDFD Research Scholars Program 2021 Announced - Applications Invited Centre for Cellular and Molecular Biology, Hyderabad, invites applications from candidates who are Indian citizens, to...
Projects & Internships on Rasayanika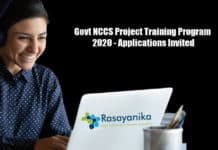 Govt NCCS Project Training Program 2020 - Applications Invited NCCS invites applications from the eligible Indian Nationals having one of the following qualifications to undertake Project...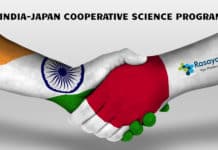 DST- IJCSP Chemical Science Programme 2020 - Application Details The Department of Science and Technology (DST), Ministry of Science & Technology, Government of India, New...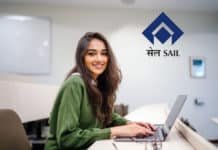 SAIL Hiring Pharma Interns 2020 - Govt Steel Authority SAIL Hiring Pharma Interns SAIL invites applications from candidates having Diploma/Degree in Pharmacy For posting in...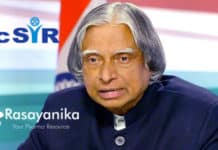 AcSIR Summer Training Program 2020 - Dr. APJ Abdul Kalam AcSIR – Dr. APJ Abdul Kalam Summer Training programme. The notification for the AcSIR –...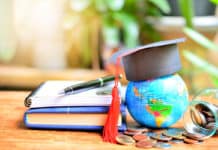 Summer Research Fellowship Programme For Students and Teachers  Summer Research Fellowship Programme Science Academies' Programme for Students and Teachers 2020 notification announced. Indian Academy of...
IISER Tirupati Admission To PhD Program – August 2021 IISER Tirupati invites applications from prospective candidates for admission to the PhD program, August 2021. IISER...